asbestos
lead (Pb)
mold/fungi
soot
Fiberquant Analytical Services
Asbestos Images

Above: phase contrast image of chrysotile fibers mounted in 1.550 refractive index liquid. The near but not quite match of the refractive indices of the fibers cause them to appear vivid blue with a gold halo when they are horizontal and sky blue with an orange halo when they are vertical. The difference in color allows precise refractive indices to be calculated for the sample.
Six Regulated Types
There are six mineral fibers that are regulated in bulk materials and certain atmospheres (such as clearance testing in schools K-12). They are (in order of amount produced): chrysotile, asbestiform grunerite (also called amosite), asbestiform riebeckite (also called crocidolite), asbestiform tremolite, asbestiform actinolite, and asbestiform anthophyllite. These last five are a family of minerals known collectively as amphiboles. The modifier asbestiform is included in the name of each because each also occurs in a non-asbestiform state.
The accepted and compliance method for analyzing asbestos in bulk materials combines low power (10-40x) examination using a stereoscope, combined with medium to high power (100-400x) examination using a polarizing light microscope (PLM). There are a number of essentially identical methods, but most common methods used in the USA are two published by the US-EPA, EPA/600/M4-82-020 (nicknamed The Interim Method), published in 1982, and EPA/600/R-93/116 (nicknamed The New Method), published in 1993. Minerals like the asbestos types refract light to a greater or lesser extent depending on the direction of the incident light beam through its crystalline structure. Therefore, each mineral fiber possesses unique refractive indices. An essential part of all PLM methods is precise measurement of the refractive indices of observed mineral fibers and compare them to those unique refractive indices of standard specimens of the regulated minerals. Although there are several ways to measure a refractive index, including Becke line and central-stop dispersion staining, we routinely use phase-contrast dispersion staining, because of its potentially higher resolution and ease of use.
Other methods of asbestos identification utilize the higher magnification (1,000 - 50,000x) of a scanning electron microscope (SEM) or transmission electron microscope (TEM) and the elemental analysis capability of an attached energy dispersive X-ray analyzer (EDXA or EDS).
Below are photographs of the six regulated mineral fibers - the images may be life size, 10x from a stereoscopic microscope, 100-400x from a PLM microscope, or higher magnification from an SEM or TEM.
chrysotile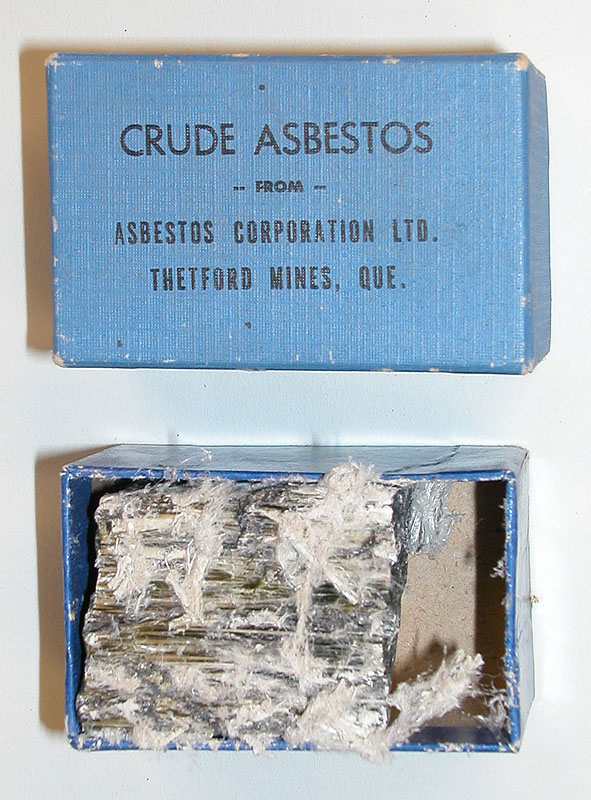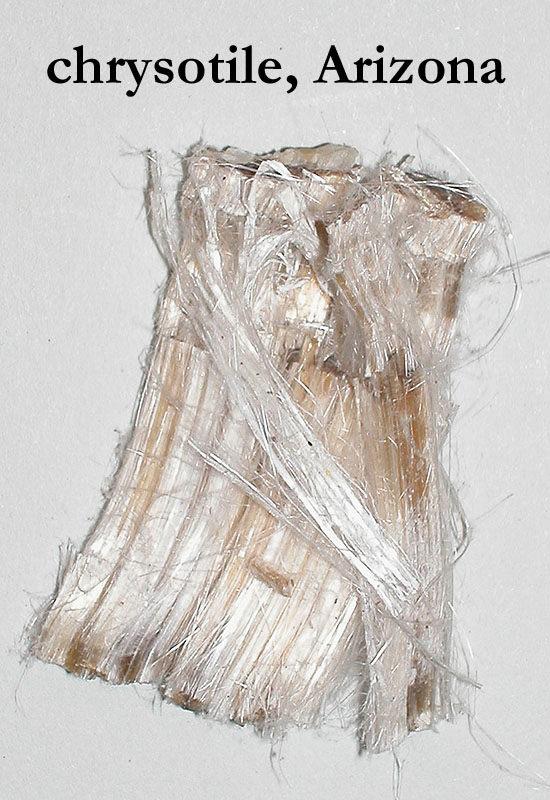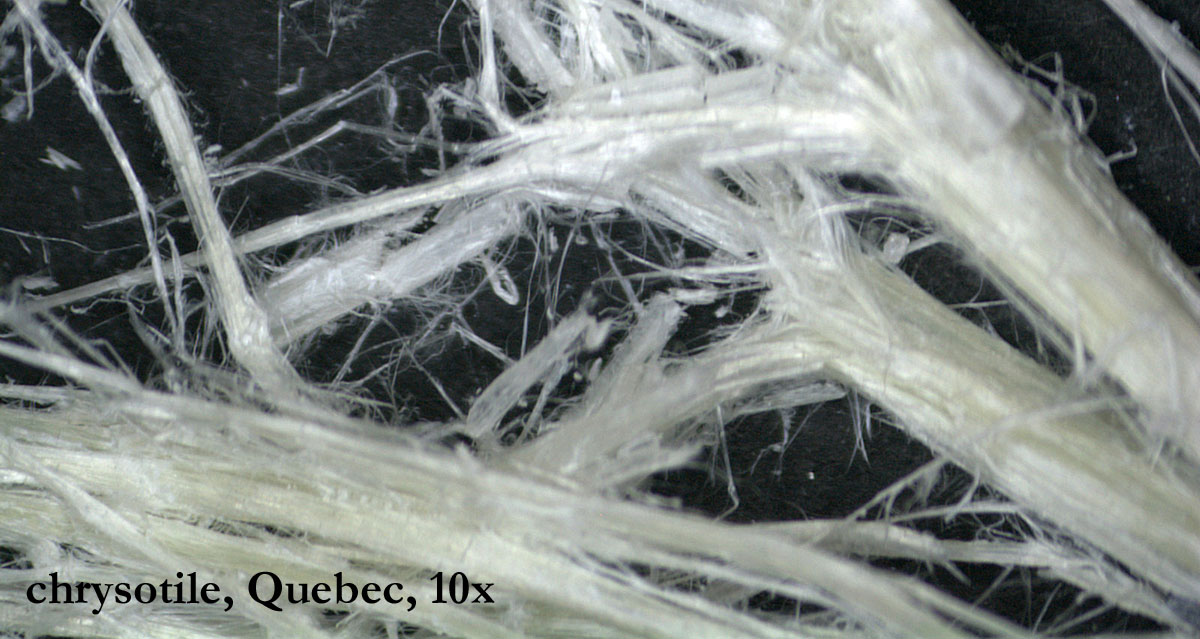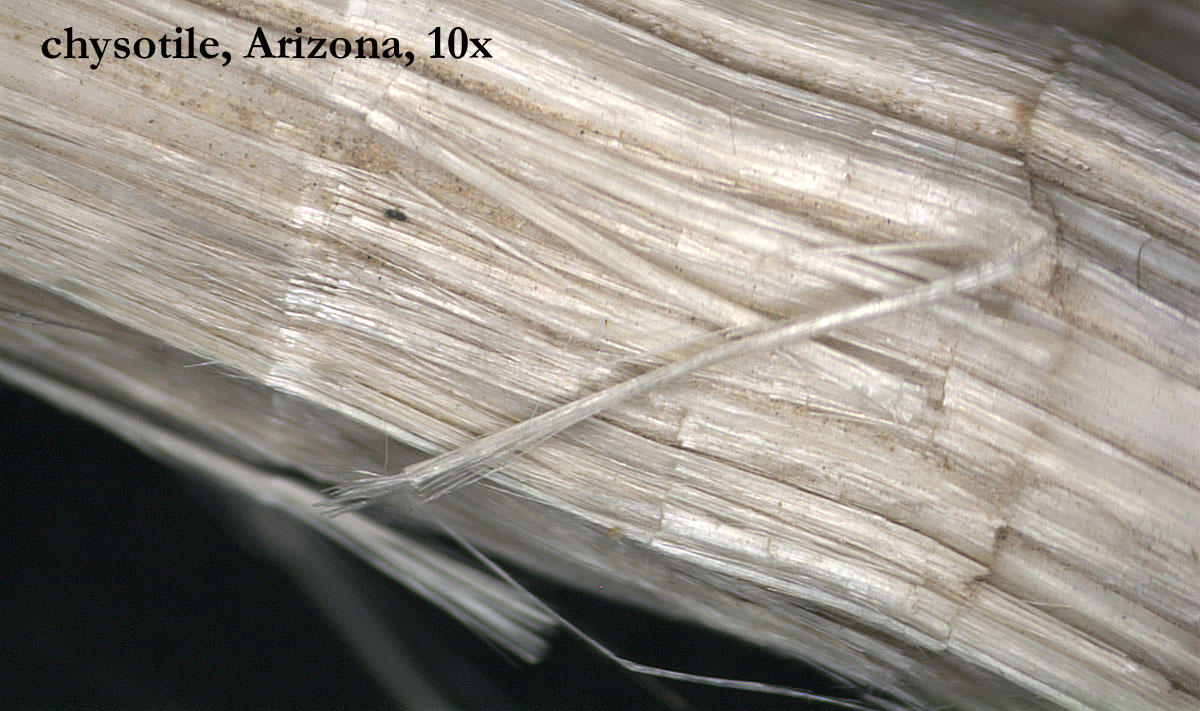 amosite

crocidolite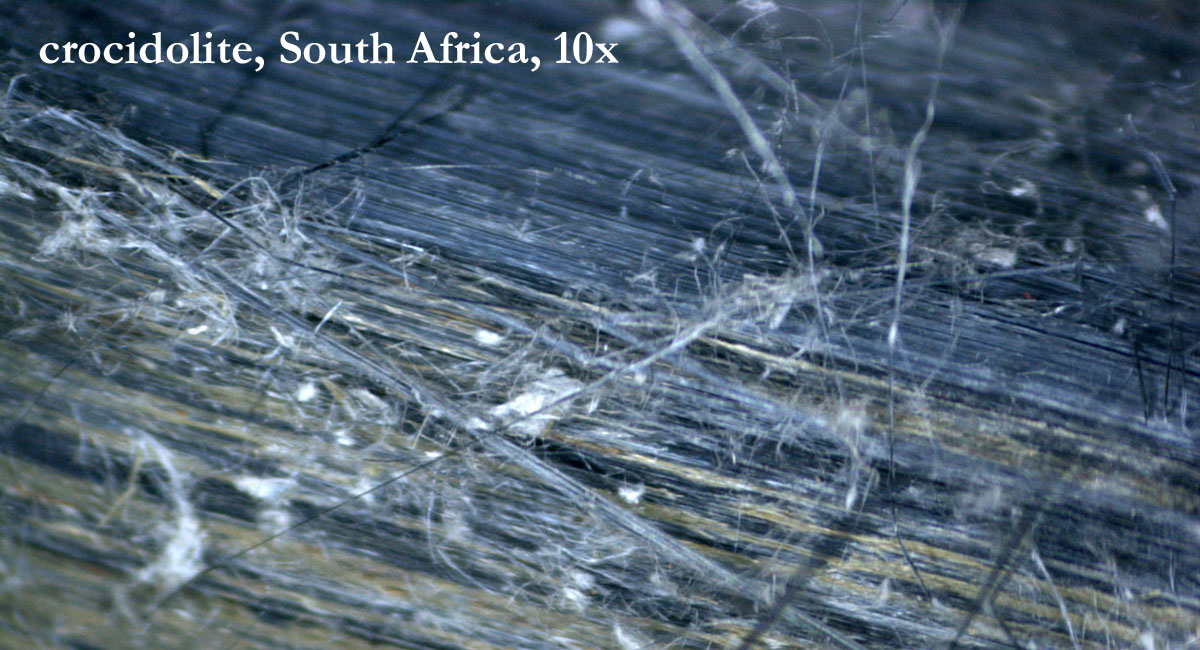 tremolite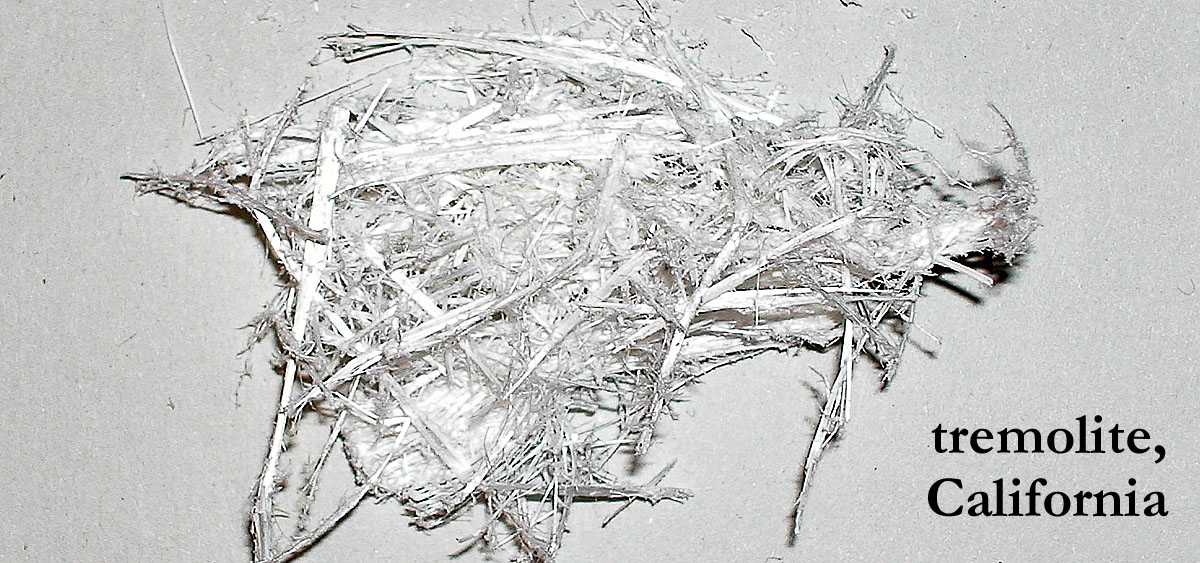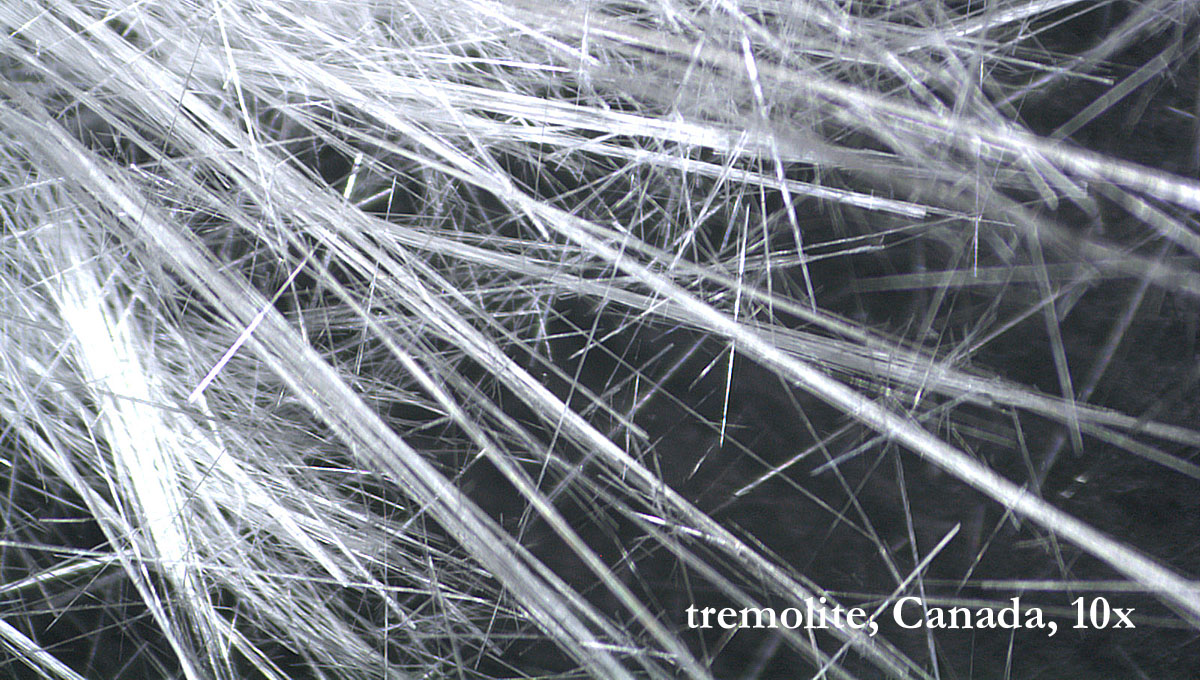 actinolite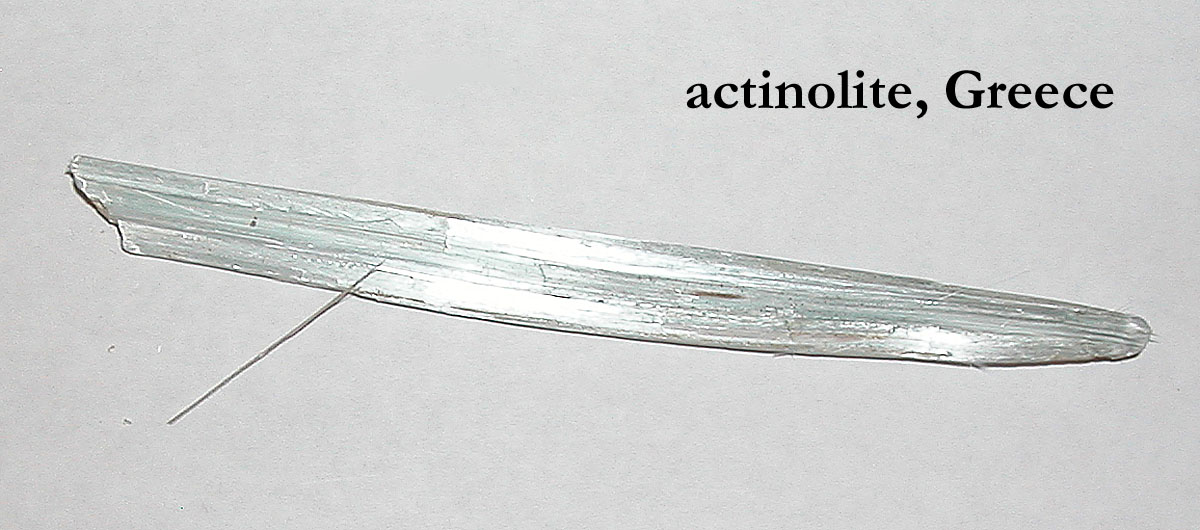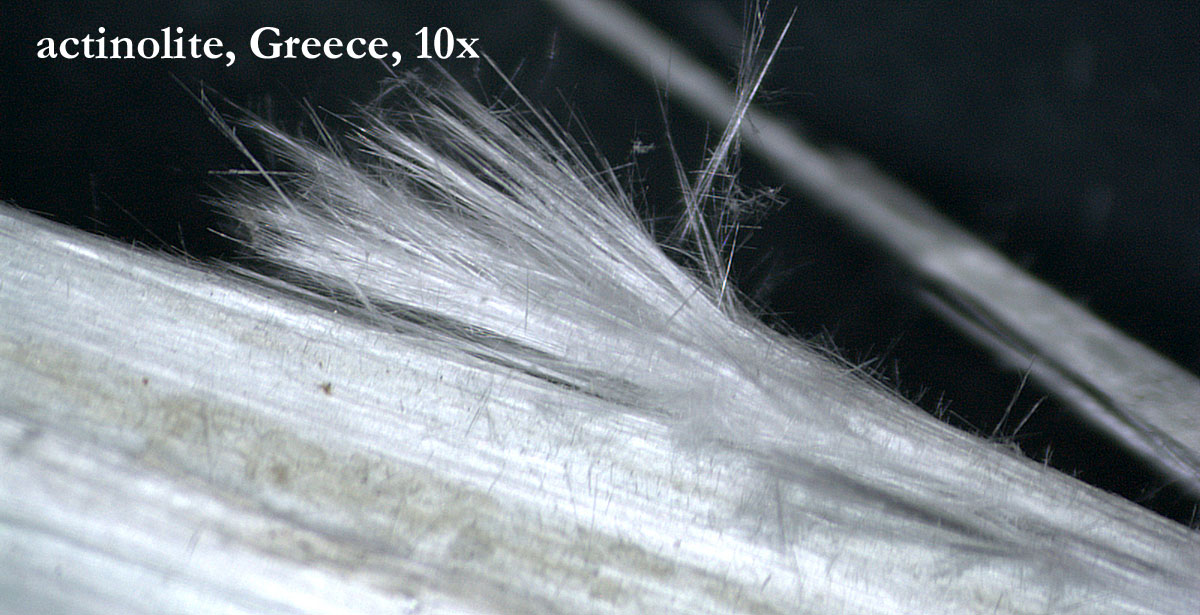 anthophyllite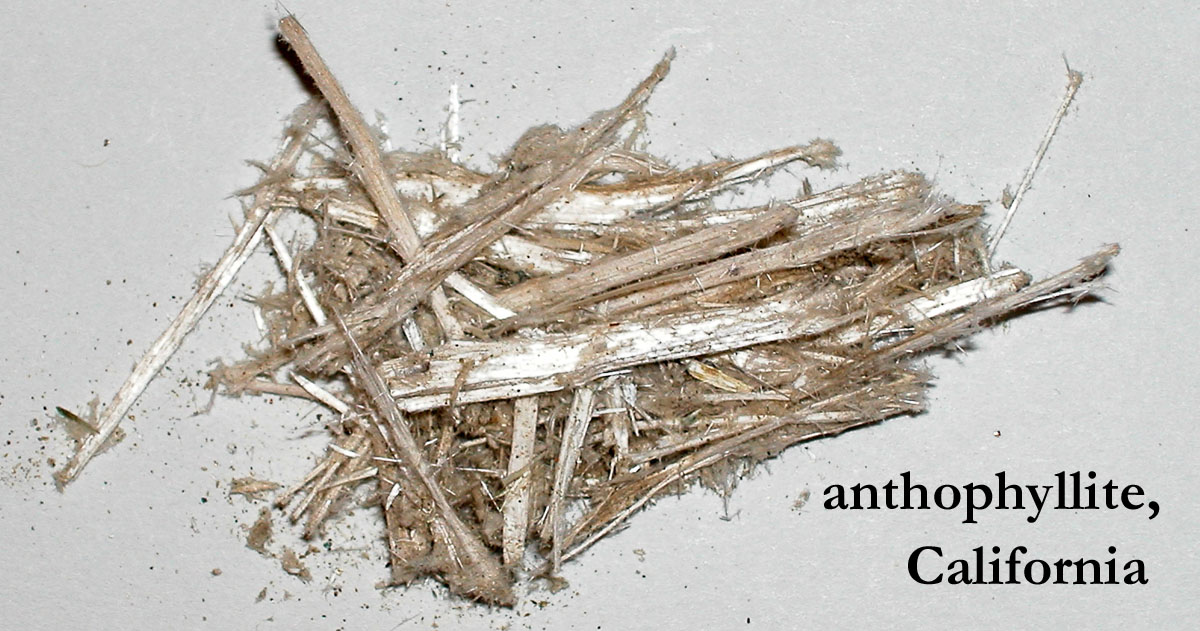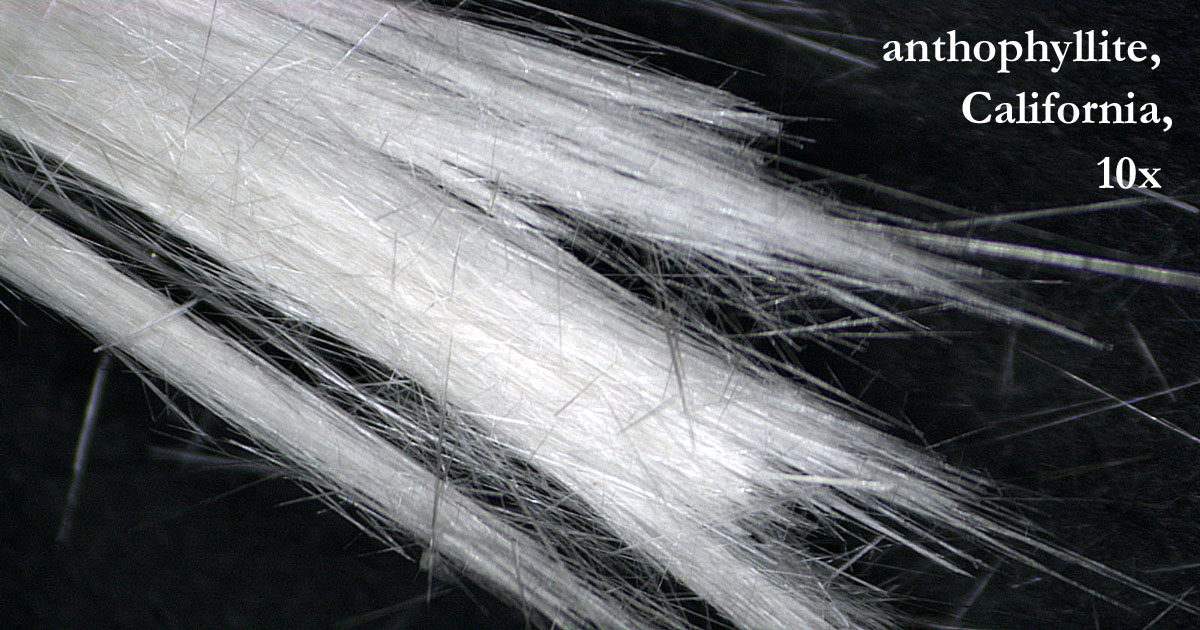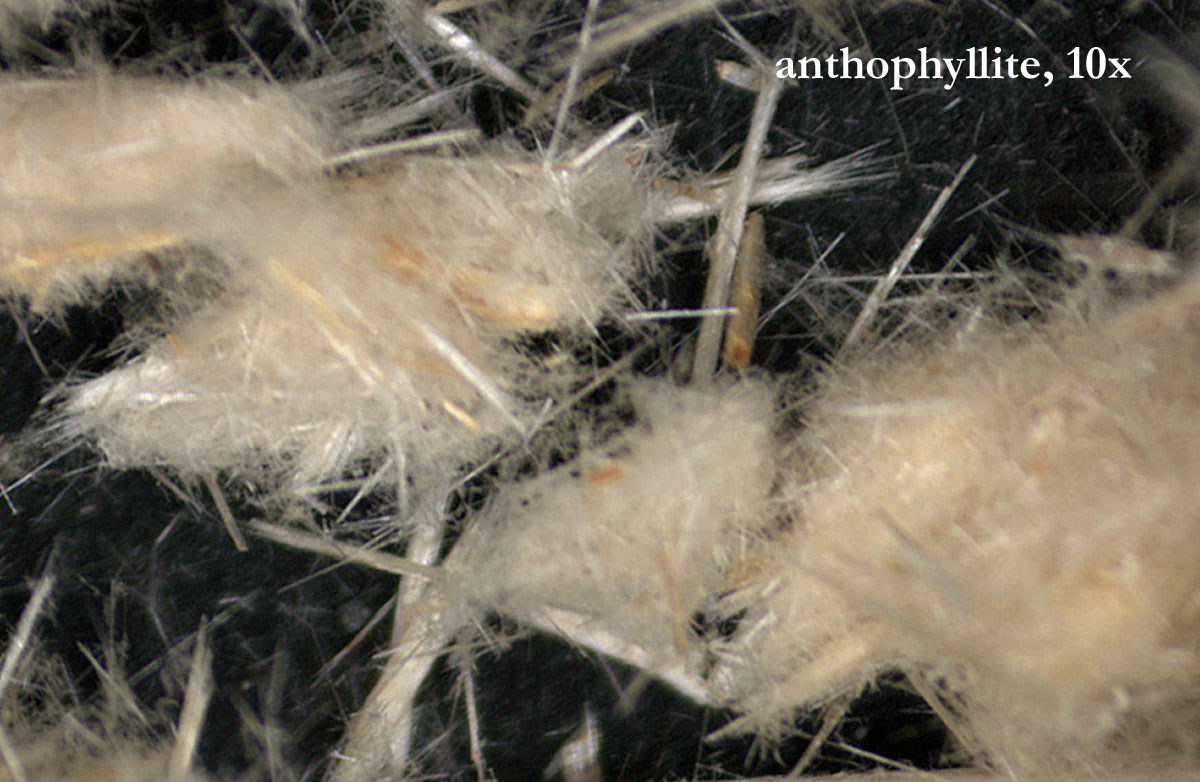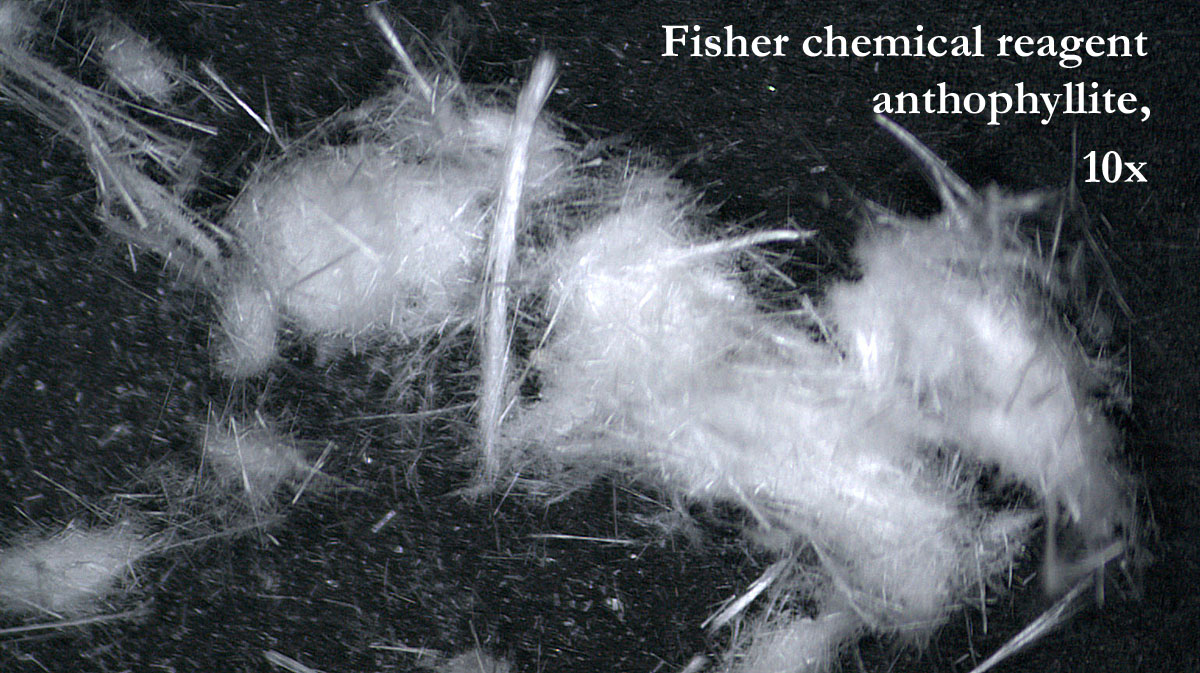 Other Problematical Fibrous Minerals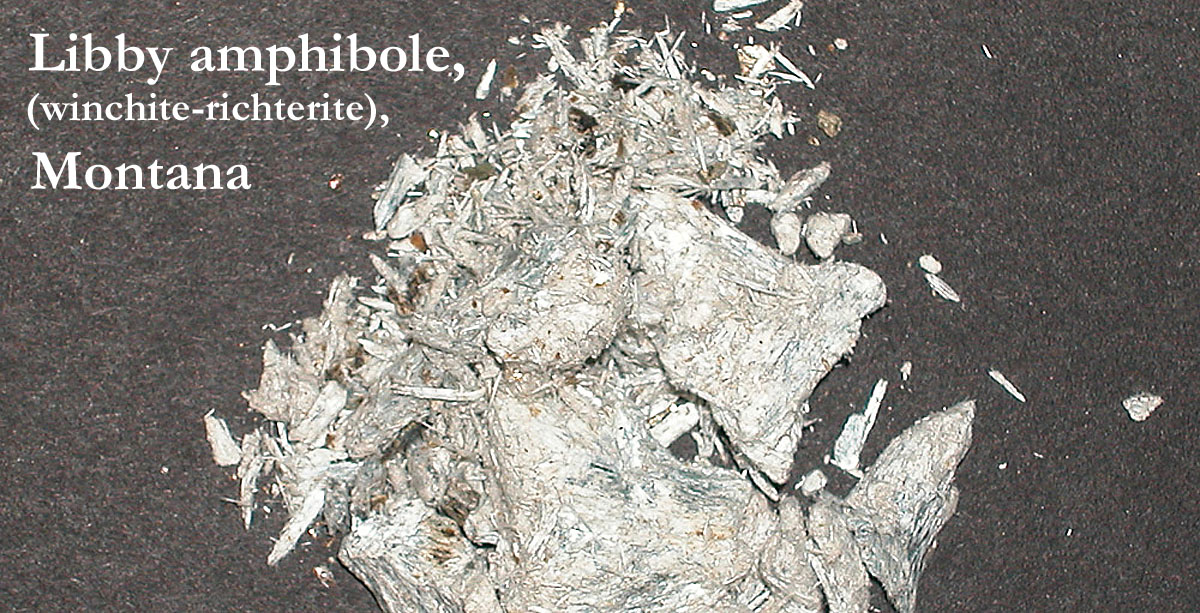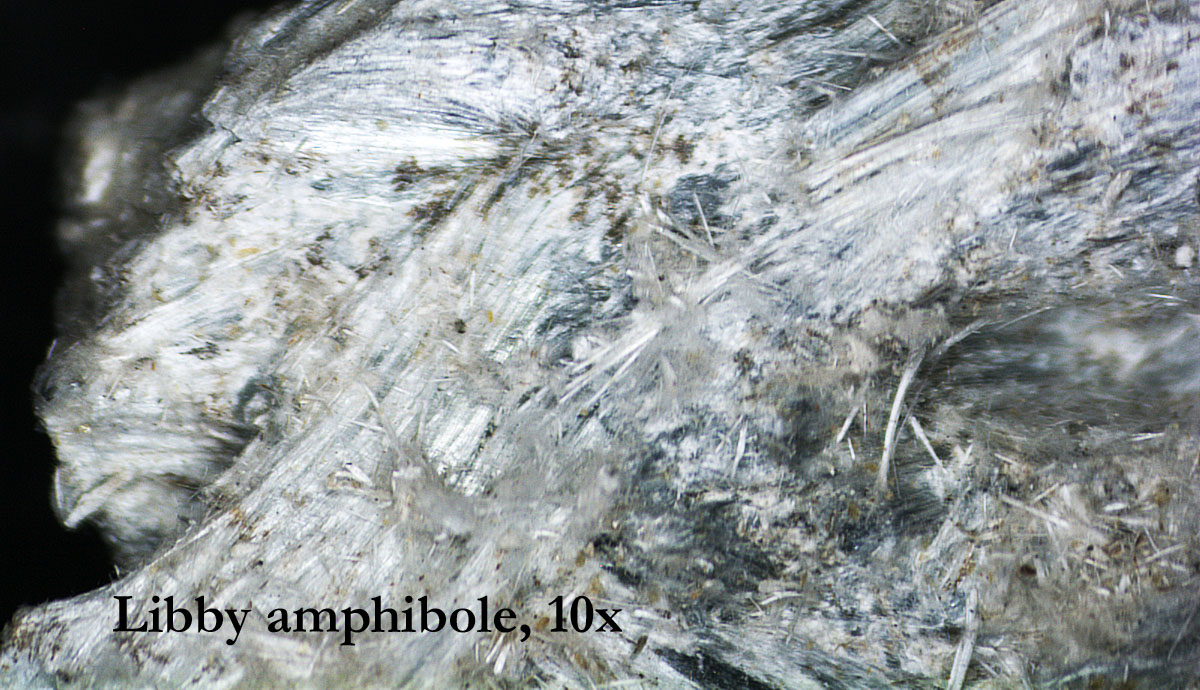 Fiberquant Analytical Services
5025 S. 33rd St., Phoenix, AZ, 85040
602-276-6139
Copyright 2009 Larry S. Pierce, All Rights Reserved